Menuliskan kutipan bijak atau sejenisnya di twiiter, facebook mungkin sudah  biasa. Banyak akun twitter atau facebook yang di moderasi oleh banyak orang sering membuat kutipan-kutipan yang bersifat memotivasi. Tapi bagaimana kutipan ini jika dituangkan kedalam desain? Hal ini akan menjadi sebuah hal yang berbeda. Tipografi kutipan. Hasil karya berupa tipografilah yang akan membuat kita kagum dari keindahan seni dalam desain dan dalamnya makna dari setiap kumpulan kata-kata. Untuk orang awam, mungkin tidak mengenal istilah tipografi atau mungkin kata tipo (typo) adalah julukan yang diberikan oleh seseorang yang salah mengeja sebuah kata hinga kata tersebut menghasilkan arti yang berbeda. Namun dalam dunia desain, tipografi adalah perpaduan antara seni dan teknik mengatur tulisan, agar maksud serta arti tulisan dapat tersampaikan dengan baik secara visual kepada pembaca. Pengolahan tipografi tidak hanya terbatas lewat pemilihan jenis huruf, ukuran huruf, dekorasi, kesesuaian dengan tema, tetapi juga meliputi tata letak vertikal atau horizontal tulisan pada sebuah bidang desain. Postingan kali ini kami akan memberikan teman-teman 20 desain inspirasi tipografi kutipan.
20 Desain Inspirasi Tipografi Kutipan
Design
Design is what you do when you don't yet know what you are doing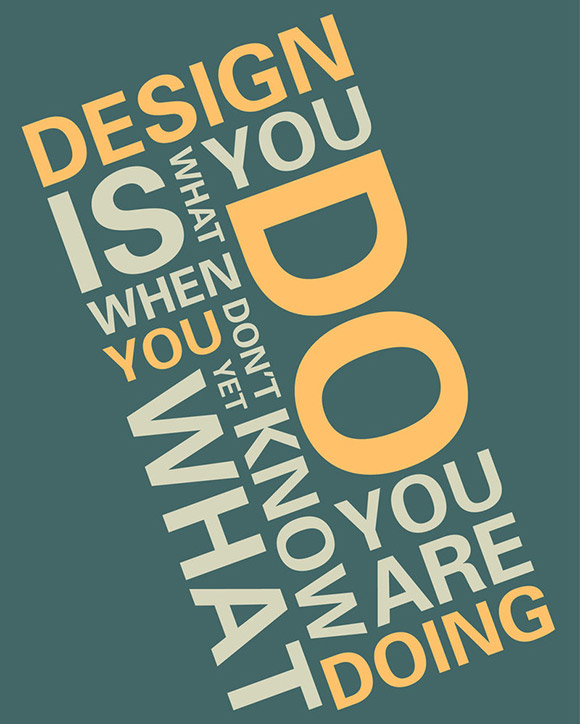 Wise Words
Creativity is allowing yourself to make mistakes. Art is knowing which to keep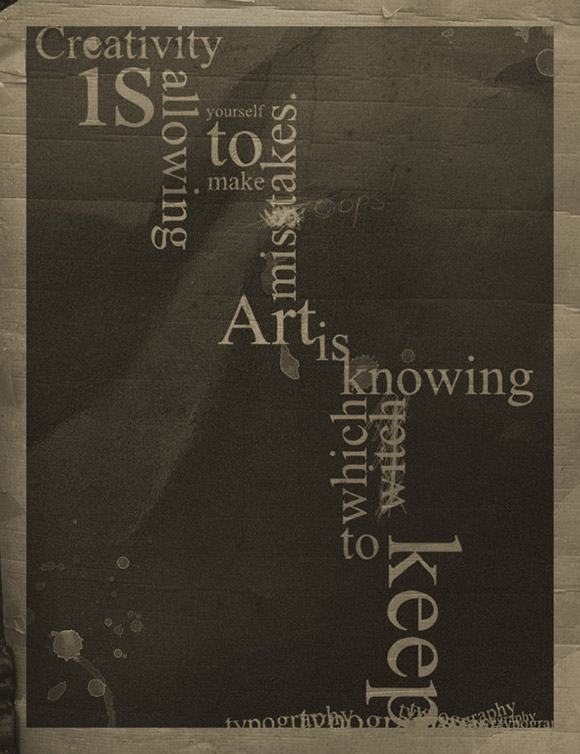 Wash Your Hands
Just was your hands. It's not that hard.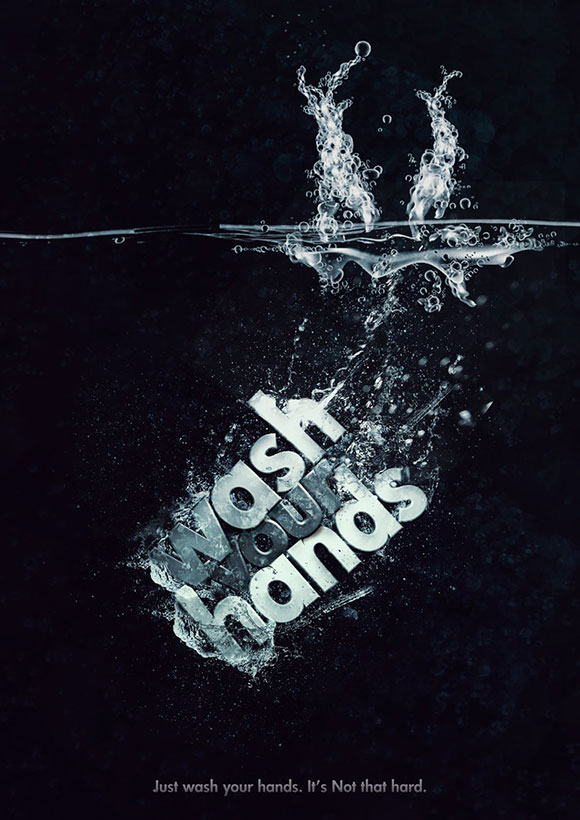 Wander
Not all those who wander are lost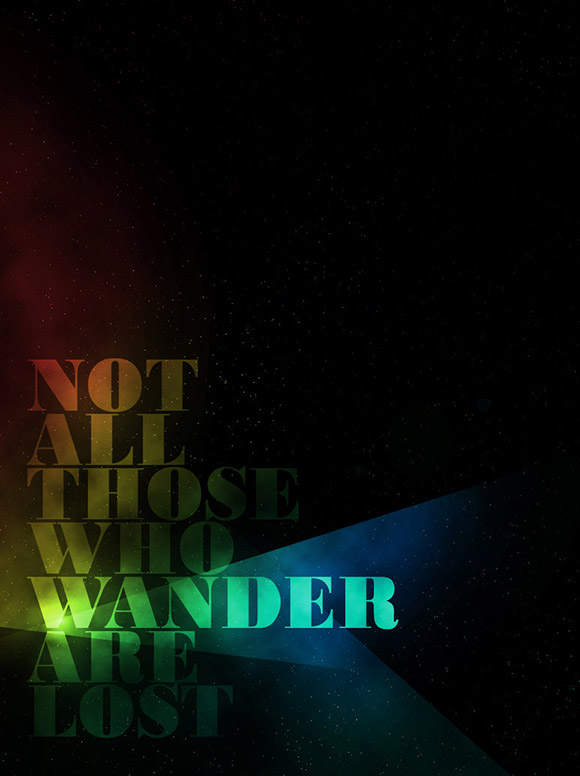 Typography Words
Words: So innocent and powerless as they are, as standing in a dictionary, how potent for good and evil they become in the hands of one who knows how to combine them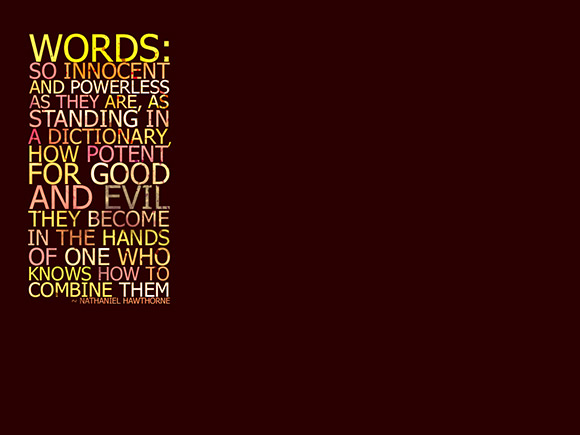 Typography: Quotes
It's only after you've lost everything that you're free to do anything.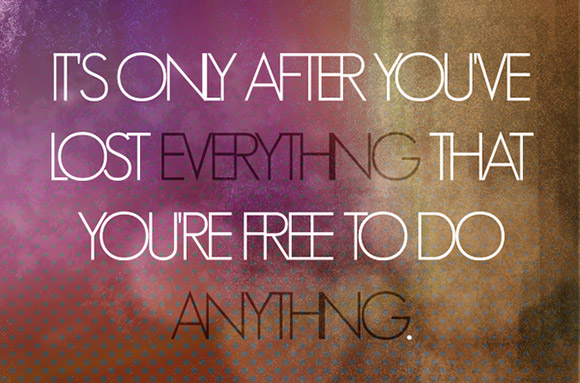 Triumph Over Chaos
Art is the triumph over chaos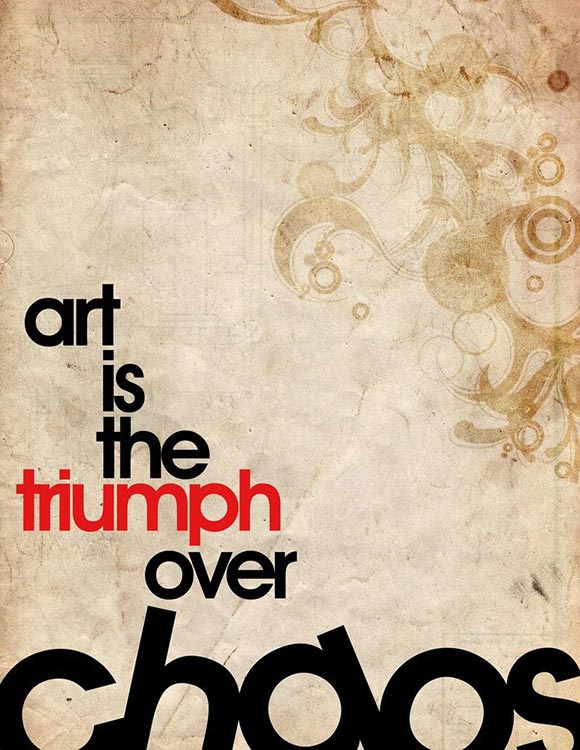 Thomas Alva Edison Quote
I have not failed. I've just found 10,000 ways that won't work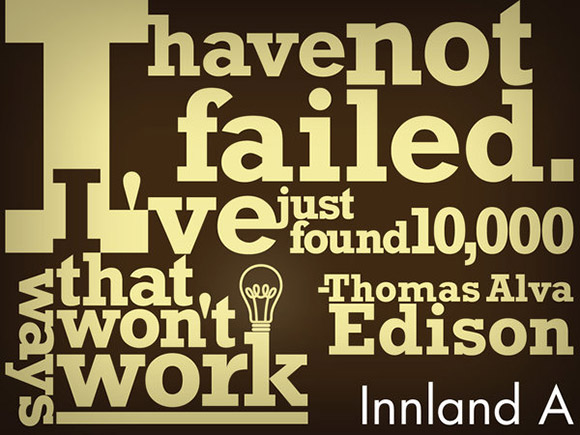 Thinking Around
Nothing can stop a good idea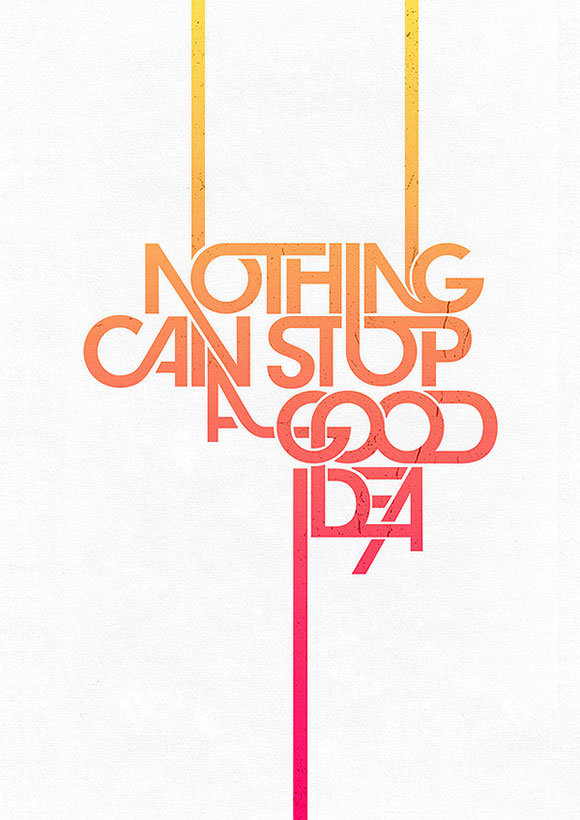 The Harder You Work
The harder you work the luckier you get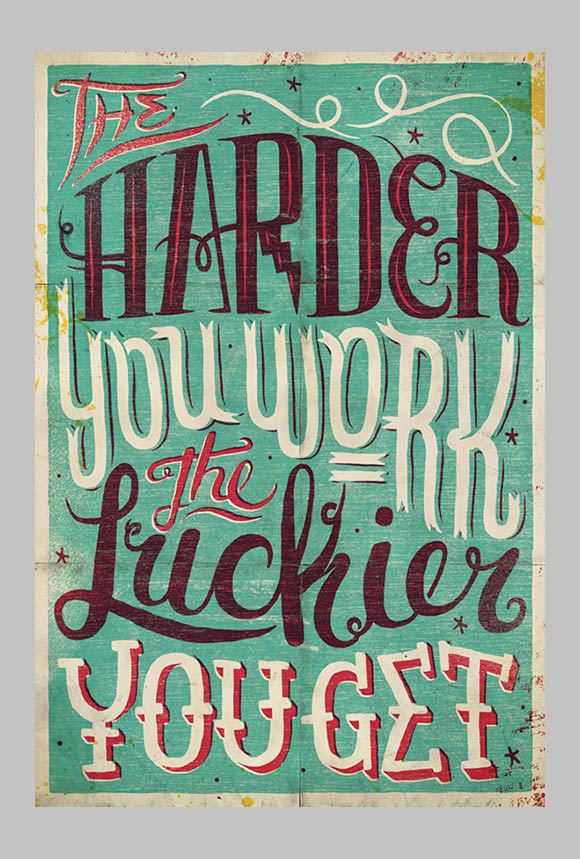 The Gift
The artist is nothing without the gift but the gift is nothing without work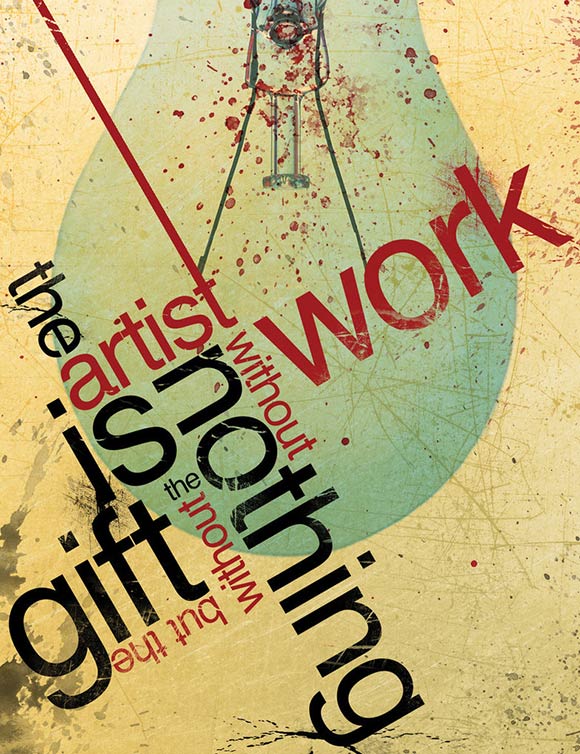 Quote
Less talk more action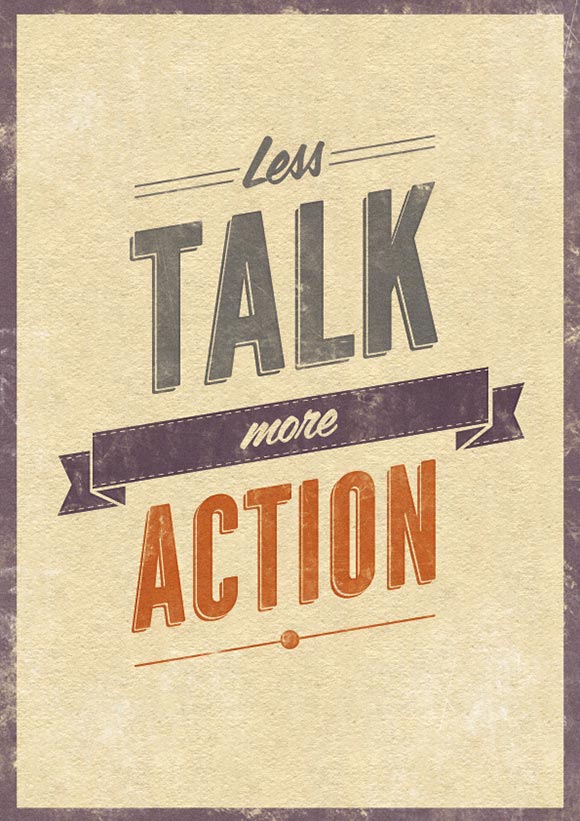 Play
Of course the game is rigged. Don't let that stop you. If you don't play you can't win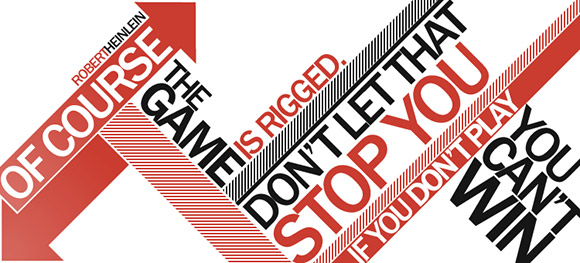 Orihime Typography Study
If… If I were the rain that binds together the earth and the sky whom in all eternity will never mingle. Would I be able to bind two hearts together?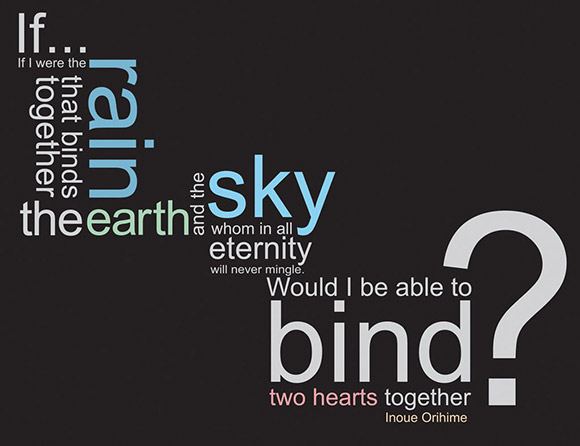 Movie Quote
Lo there do I see my father. Lo there do I see my mother, and my sisters, and my brothers. Lo there do I see the line of my people, back to the beginning. Lo they do call to me. They bid me take my place among them. In the halls of Valhalla. Where the brave, may live, forever.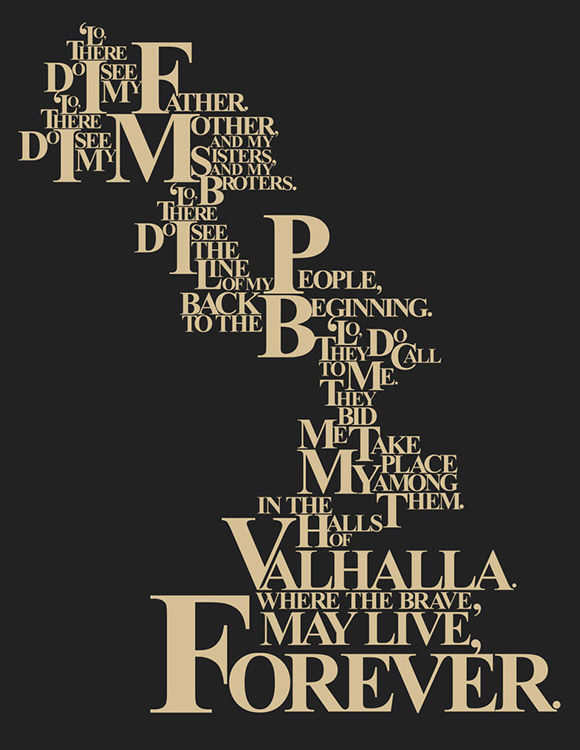 Moustache Masterpieces: Walt Disney
It's kind of fun to do the impossible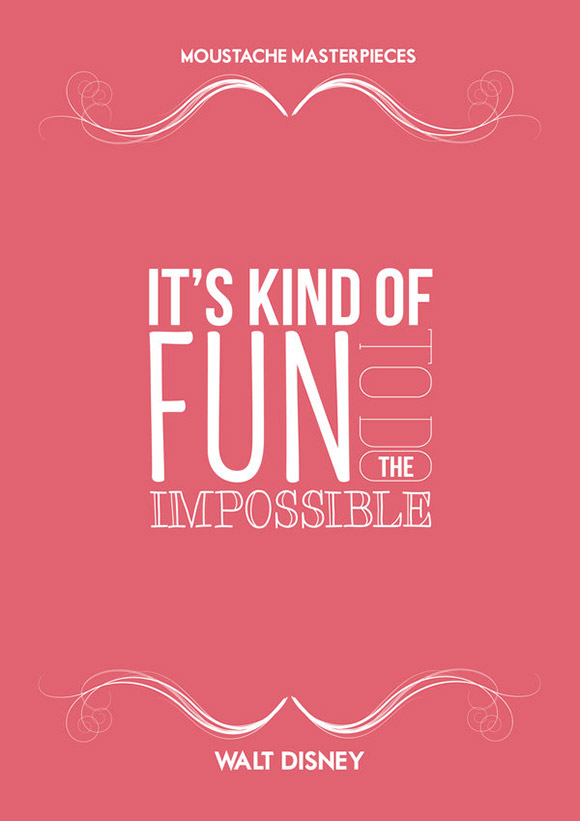 Life Passes Most People By
Life passes most people by while they're making grand plans for it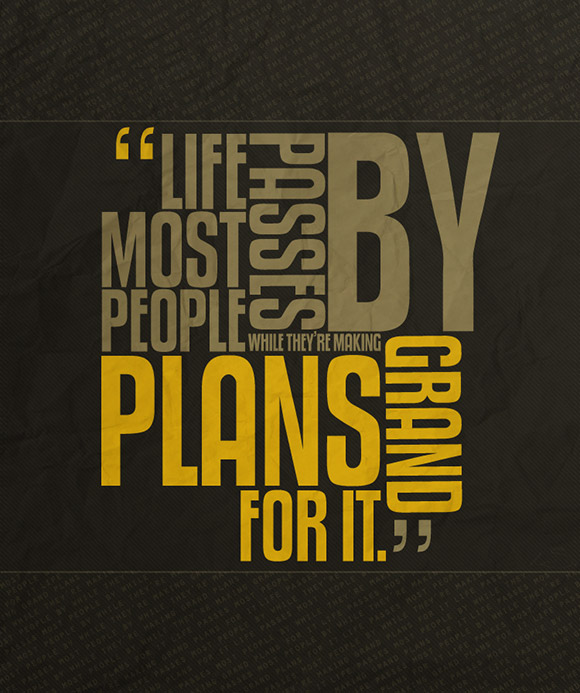 Hope
Hope is a good thing. Maybe the best of things and no good thing ever dies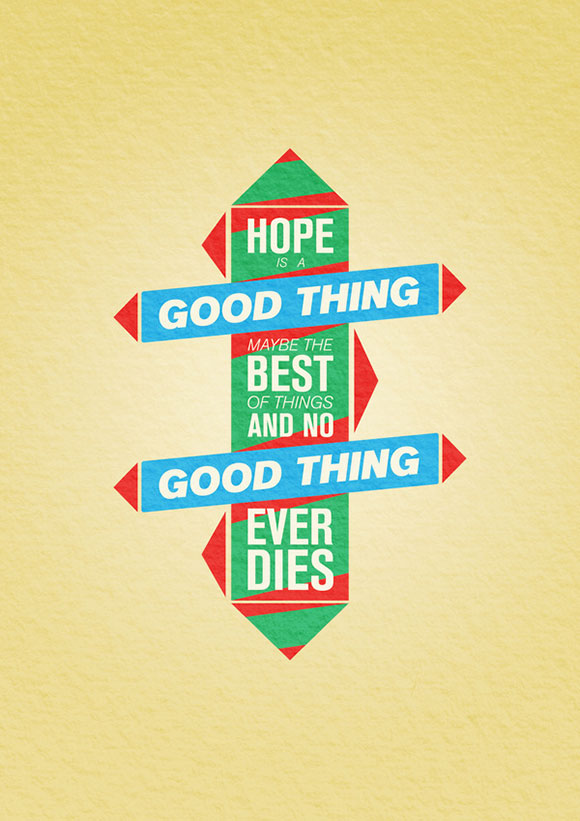 Head First
When in doubt, dive head first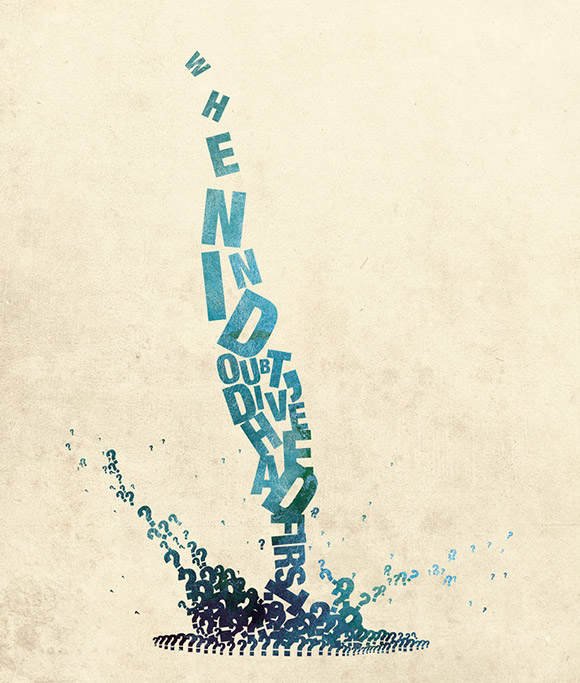 Do Something Productive
Tomorrow is a new day. Make something of it – do something productive